Annie, a primary school teacher in North Devon, wrote "The Year 2s in my class were completely hooked by the story (of
Lord of The Forest
) and literally gasped several times at the incredible language.
I have never seen a book engage and inspire a class to the extent that this one has."
Annie sent me 11 examples of the childrens' own versions using different animals and they were excellent!! Thank you, Annie and her class.
These Little Owls DO get around - now there is a Russian One!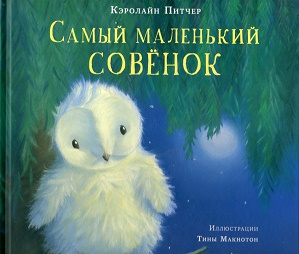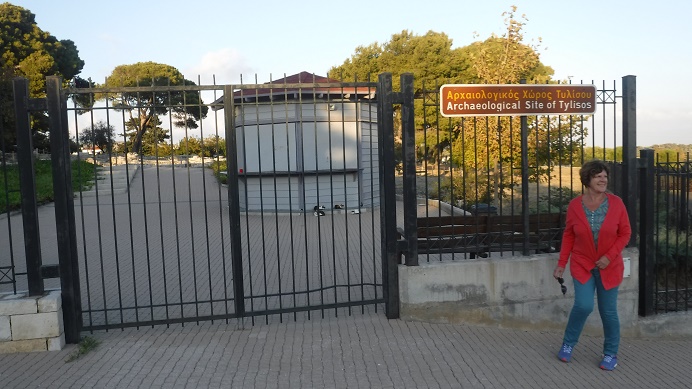 At the moment I am writing a novel for adults and a novel for children and guess what?
They both happen in Crete.
I have reviewed The North Water by Ian McGuire for
WRITERS REVIEW
. Take a look at this site, or follow it on twitter @WritersReview.
There are some good things here, recommendations by published writers.
I was happy to hear from Irina in Romania who tells me her son enjoyed reading
The Shaman Boy
.
I didn't even know there
was
a Romanian edition of The Shaman Boy. Apparently there is a Romanian edition of
11 O'Clock Chocolate Cake
too.
Irina says "
please write more books. Children love your wonderful stories"
Thank You Irina.
Remembering some fun gigs with Berlie Doherty at Eyam Hall, and visits to lovely schools.
"
Thank you from all of us at Griffe Field for your wonderful, inspiring visit to our school"
"Just wanted to say what a great day yesterday was. Thank you for engaging and inspiring our children so well. All the teachers that were in the sessions in the morning and the storytelling in the afternoon commented on how excited the children were. Thanks again",
Sam Taylor Head of Physical Education Smith's Wood Primary Academy
Some of my short stories can now be bought as e-books from
Cut a Long Story Short
the writers publishing community.
There are lots of good stories for grown-ups too.
Here we were at W.H.Smiths, Fargate, Sheffield. Thanks, Mick!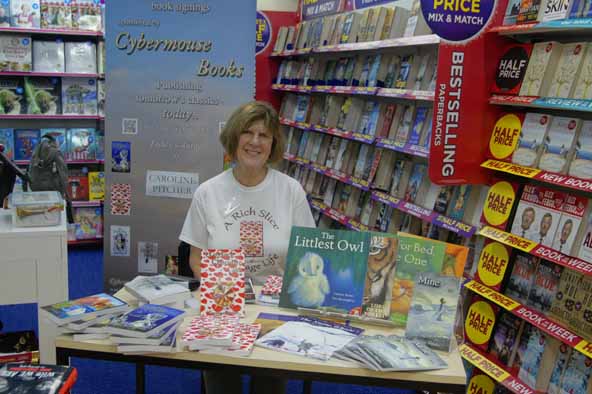 And an extra Thank You! to Isobel for reviewing




the updated edition of
11 o'Clock Chocolate Cake.
published by Cybermouse


the updated edition of Mine, again published by Cybermouse, with artwork by Emma J Graham.
(Times 'Top Teen Book')

I was delighted to hear that Ticknall Book Group are reading Ann Atkinson's anthology, From Matlock to Mamelodi.
Ann was a gifted poet. She was Derbyshire Poet Laureate and I especially love her Derbyshire poems.
I'm also happy that they're reading my poem
Wanted
from the Anthology. It's a young man's response to an advertisement in the Derby Mercury 1781 for work in Arkwright's Mill.
'Watch & Wait' is an anthology of short fiction donated to the Lymphoma Association by Cybermouse Multimedia Ltd & a host of celebrated authors.
| | |
| --- | --- |
| Tiny Tiger is with us | |
`As we've come to expect from Caroline Pitcher's magical picture books, this is a superlative story, beautifully unfolded, at a pace that suits young children. 'Lord of the Forest' is a feast for the ears and eyes, and could be described as a poem in honour of tigers, with a wonderfully spare and lyrical text, powerfully illustrated by Jackie Morris. Highly recommended for children aged 6+ '
Pauline Chandler reviewing for
An Awfully Big Blog Adventure
It was delightful to hear Time for Bed, Little One my fox story with charming illustrations by Tina MacNaughton on CBeebies.
It was read by Corrie's own Charlie Condou on Saturday 22nd March at 18.50

Foyles are an efficient and reasonable firm who will send you books and pay their taxes.
But if you are anywhere near Cromford visit Scarthin Books.

Meet the Littlest Owl, his mum and the other owlets, and the Winter Dragon.
Jo at
Aringoroses
made these puppets specially for my writer visits.
And my friend Susie Carr made Tiger, from Lord of the Forest.
| | | | | | |
| --- | --- | --- | --- | --- | --- |
| | | | | | < |
11 o'Clock Chocolate Cake
(New Edition)
Mine (New Edition)
The Dolphin Bracelet
The Shaman Boy
and
Ghost in the Glass

are all now available on Kindle:
I loved to see this mention of my favourite bookshop (Scarthin of Cromford) in the Guardian www.guardian.co.uk/independent-bookshops


My story Two Little Snow Leopards has been published again in the new edition of the anthology WINTER TALES,
`a collection of magical stories from much-loved authors with delightful illustrations by Alison Edgson.'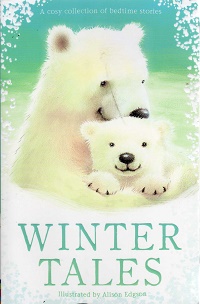 Obi's Umbrella is my story in
Moonlight Tales.



My story Catch a Falling Star about a Narwhal called Nakkertok is in
ON A STARRY NIGHT.

My Story Dog Star is about Chookie, a blue-eyed husky pup,

and is in the Winter Wishes anthology.
Maybe I've read Once in a Blue Moon, That's What I Want or The Bit of Everything Dog to you in Assembly?

They're in Wow! 366 which has now raised over £30,000 for

ChildLine

.

So if School bought a copy, thank you!

My story 'Wakes' appears in In The Frame, an anthology of young adult stories from the 3 counties, published
by Five Leaves.


If you liked my novel Mine you'll like Wakes because it has a similar Derbyshire setting.
The cover is by David Wyatt, who also illustrated the stunning covers for Sky Shifter, Cloud Cat and The Shaman Boy.

'The Dolphin Bracelet' appears in
Like Mother, Like Daughter? an anthology for mothers and daughters.

'In this delightful collection... Caroline Pitcher strikes a poignant note in the story of a family holiday with a terminally ill mother' (Valerie Coghlan in Books for Keeps)

One of the best things I've ever done is to write
'Tam The Eldest'
for
Lines in the Sand

Published by Frances Lincoln for £4.99.

This anthology of writings on war and peace raises money for UNICEF's emergency appeal for the children of Iraq.

PLEASE BUY IT NOW.
This illustration from Lord of the Forest has been auctioned on
eBay
. The painting, together with a signed hardback copy of the book sold for £620.00. The money all goes to help
21st Century Tiger
. Thank you, everyone!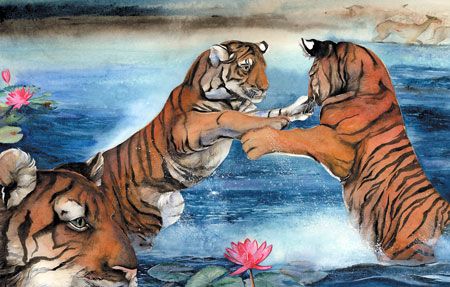 Every writing day is different. Here is one I wrote about for the Derbyshire Literature Newsletter:
My writing day
The Winter Dragon was first published in 2003, with glowing illustrations by Sophy Williams. It's one of my very own favourites. Now it has been chosen by Bernice de Braal in RIGHT START as one of five Rip-Roaring Reads , in which monsters and baddies (or dragons!) help children overcome their fears. The other four books are Where the Wild Things Are (Maurice Sendak) The Gruffalo (Julia Donaldson) A Hairy, Scary Night (Alex T. Smith) and We're Going on a Bear Hunt (Michael Rosen).